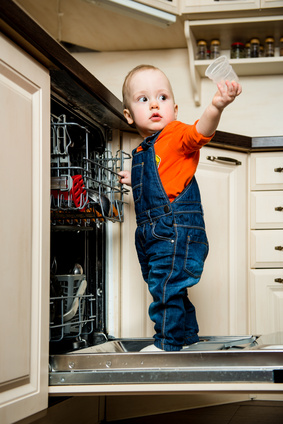 Having a dishwasher can make your life easier, especially if you have to clean hundreds of dirty dishes every day. Cleaning these dishes without the help of a machine can be a pain. When you use the dishwasher, you can clean all your dishes without getting your hands dirty. However, life can be frustrating if your dishwasher won't run. When your dishwasher won't work, you will have to clean your dishes manually, which can upset your daily routine. If you plan to replace a dishwasher that does not work, you may have to spend hundreds of dollars on replacement. If you live in Miami, you could contact a dishwasher repair Miami company to repair or service your appliance. Companies that offer dishwasher service repair in Miami, will send a trained technician to your place to troubleshoot the problem with your machine.
One of the problems you are likely to face with your machine, is heat dry not working on dishwasher. When your dishwasher doesn't dry, you will have wet dishes that you may be unable to use. The problem of dishwasher not heating or drying properly is not isolated to one brand or company. If you check out review websites, you will find many people complaining about Bosch dishwasher drying issues, Whirlpool dishwasher gold series not drying, or Frigidaire dishwasher drying issues. If your Whirlpool dishwasher does not dry or you have a Bosch dishwasher not drying properly, you should get help from commercial dishwasher repair provider. Their technician will find out why dishwasher heated dry is not working and repair or replace the problem part. Some possible reasons why you are facing this problem include:
Heating Element
A problem with your washer's heating element can cause the problem of dishes not drying. To check its condition, disconnect the power supply to the machine. Then check its continuity using the multi-meter. To check the terminals of the heating elements, you must remove the lower panel of the machine.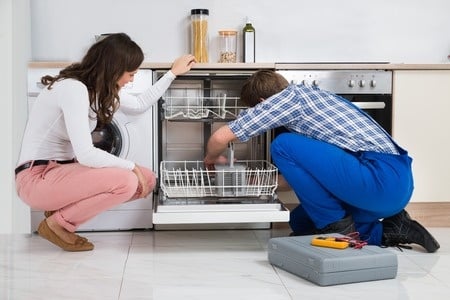 Thermostat
This is a safety device that prevents the machine from overheating. If the thermostat does not work properly, it will shut off the machine before the cycle is complete. This will prevent the machine from drying the dishes. You must remove the bottom of your washer to check the condition of thermostat.
Rinse Aid Dispenser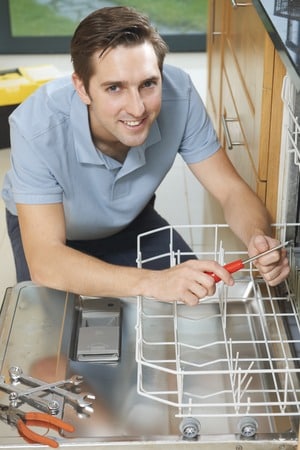 This is another part that can prevent your dishes from fully drying. When the rinse aid does not work properly, the dishes will not shed water and won't dry the dishes properly. Also, make sure the dispenser is not empty, as it can affect the performance of your machine. If there is rinse aid in the dispenser, make sure the cap of the dispenser is fitted properly.
For more technical issues consult onsite appliance repair professionals for help.
Broward County Areas That We Service:
Weston, Oakland Park, Dania, Parkland, Tamarac, Margate, Hollywood FL, Pompano Beach, Deerfield Beach, Miramar, Plantation, Pembroke Pines, Lighthouse Point, North Lauderdale, Davie, Lauderdale Lakes, Coral Springs, Lauderhill, Hallandale, Cooper City, Sunrise, Coconut Creek
How to Fix A Dishwasher That Doesn't Dry syndicated from Appliance Repair Fort Lauderdale